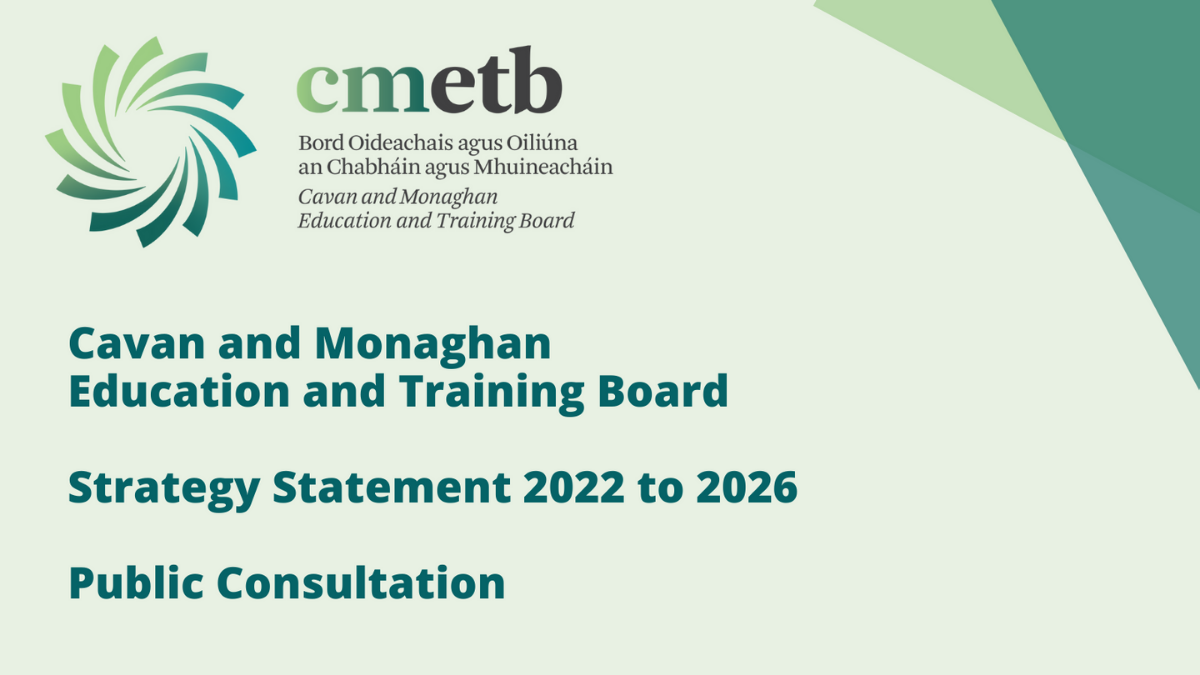 CMETB Strategy Statement 2022 to 2026 – Public Consultation
As we work to formulate our strategic objectives for the next five years, we are keen to ensure that they consider your views as well as broader changes in education and society.
Please could you take a few minutes to reflect upon our work and summarise (in short bullet points – in the questionnaire linked below) your priorities and expectations of Cavan and Monaghan Education and Training Board.
The second section of the questionnaire considers our current Mission, Vision and Values.  Again, we would welcome your views on any elements which you feel may require updating or change.
Thank you in advance and we look forward to receiving the benefit of your inputs.
John Kearney
Chief Executive