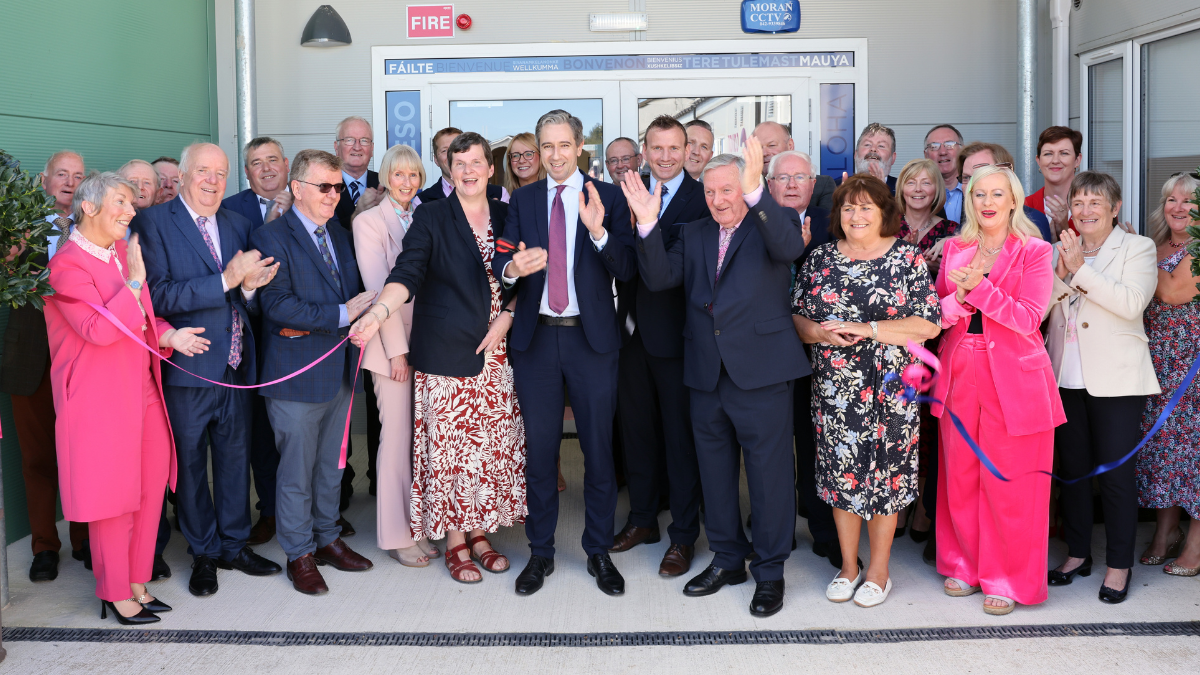 Minister Harris officially opens the new Education and Training Facility for Cavan Institute
Minister for Further and Higher Education, Research, Innovation and Science, Simon Harris TD today officially opens the new Education and Training Facility at Cavan Institute.
This is a significant investment and enhancement of training facilities in the Cavan Monaghan areas and will significantly improve the learning experience of many students in this region.
The new Education and Training Facility is located at the CMETB FET Campus on the site of the former Dún Uí Neill Army barracks.
Speaking at the opening, Minister Harris said: "I am delighted to be in Cavan today to officially open this facility and to meet the young people who will benefit from the learning opportunities offered by CMETB. This state-of-the-art facility will make a real difference to the educational journey of students in the Cavan Institute.
"This facility will give 300 students access to:
• A recording studio
• A performance space for theatre and music
• Beauty therapy salons
• A spa and hydrotherapy facility
• Computer laboratories
• Science laboratories
• Sports therapy practical training rooms
• Student social spaces
• And a fully equipped gym
"The Education and Training Facility marks a significant development for learners and communities in the Cavan Monaghan region, but also an important milestone in the evolution of FET facilities.
"Under my Department's FET College of the future Major Projects Fund, a huge project was approved for the development of a 1,000-pupil facility for Cavan Institute which is proceeding to the next stage of the assessment process now.
"While that project is progressing, and to provide more suitable interim accommodation, I approved the acquisition and fit out of this significant modular unit to provide an enhanced learning environment."
Chief Executive of CMETB Dr Fiona McGrath said:
"Cavan and Monaghan ETB are delighted to celebrate the official opening of this new Education and Training facility for Cavan Institute.
"This significant investment by Minister Harris' Department reinforces CMETB's commitment to deliver accessible, high-quality Further Education and Training programmes to learners, thereby empowering our region's growth and prosperity through education.
"These new facilities will enrich the educational experience for the learners and staff at Cavan Institute."
Dr Niall McVeigh, Director, Cavan Institute, said:
"On my first engagement as Director of Cavan Institute, I am honoured to welcome Minister Harris here today to open our new Education and Training Facility.
This visit, his second in a year, underscores the vital importance placed on further education and training in our region. The investment and support we have received from the Department is a testament to the dedication of our staff, the commitment of our learners, and the excellence that defines our teaching and learning environments. It is a strong endorsement of the quality work that Cavan Institute have been doing for many years.
As I step into my new role, I am enthusiastic about building upon this strong foundation. I look forward to witnessing the impact these state-of-the-art facilities have on our learners, staff and the wider community of Cavan."
Picture Caption:
The opening of the Education and Training Facility for Cavan Institute.
Minister Simon Harris (DFHERIS) assisted by Dr. Linda Pinkster, Director of Further Education and Training, CMETB; Dr. Fiona McGrath, Chief Executive, CMETB; Dr. Niall McVeigh, Director, Cavan Institute and Clifford Kelly, Chairperson Cavan Institute Board of Management officially open the in the Education and Training Facility for Cavan Institute in the company of invited guests. Photo: Adrian Donohoe.