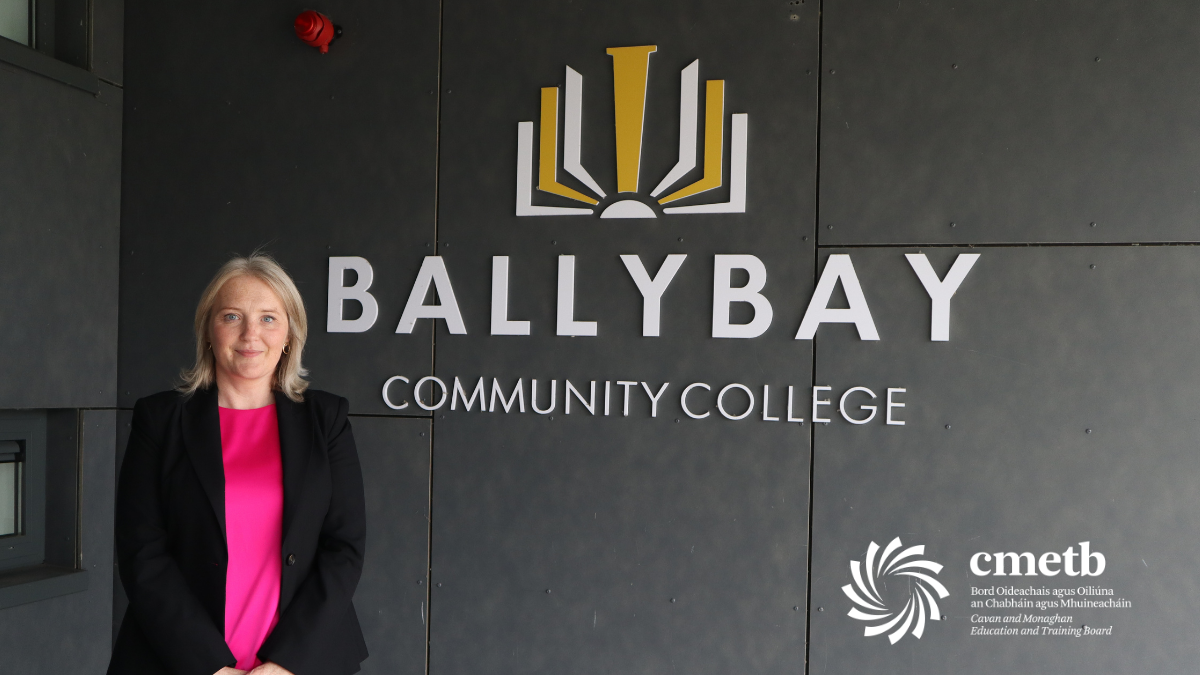 CMETB appoint new principal to Ballybay Community College
Cavan and Monaghan Education and Training Board (CMETB) has appointed Ms.Rosemary (Rosie) Croarkin as the new Principal of Ballybay Community College.
New principal, Rosemary is originally from Monaghan Town and is a former student of Beech Hill College Monaghan. She qualified as a teacher of Religion and English from Mater Dei Institute and later completed her Postgraduate qualification in School Guidance and Counselling in Maynooth University.
Ballybay Community College has a long tradition of providing a stimulating environment in which every student is encouraged to aim high and to achieve his/her full potential academically and in many other aspects of school life. Ballybay Community College currently has 360 students and is undergoing building developments to expand accommodation at the school campus.
Speaking of her appointment Rosie said:
"I have worked in Ballybay Community College for nearly 20 years and have thoroughly enjoyed my time there. Over the years I have built strong connections with staff, students and parents and watched our students grow and take their place in the world. I am very excited to continue working with our school community to provide the high standard of education, our families expect from us. I'd like to wish Moya all the best on her retirement and thank her for all her support over the years.
Ms. Croarkin will replace Moya Lynch who is retiring after 35 years with CMETB (formally Monaghan VEC). Moya started work as a teacher in Ballybay Community College in 1987 and has served the last 12 years as Principal in the school.
In congratulating Rosie on her appointment, Dr Fiona McGrath (Chief Executive, Cavan and Monaghan Education and Training Board) said,
"I congratulate Rosie on her new position as Principal of Ballybay Community College and I very much look forward to supporting her in her new role.  I would also like to pay tribute to the outgoing Principal, Moya Lynch on her retirement for her significant contribution to CMETB as Principal of Ballybay Community College."