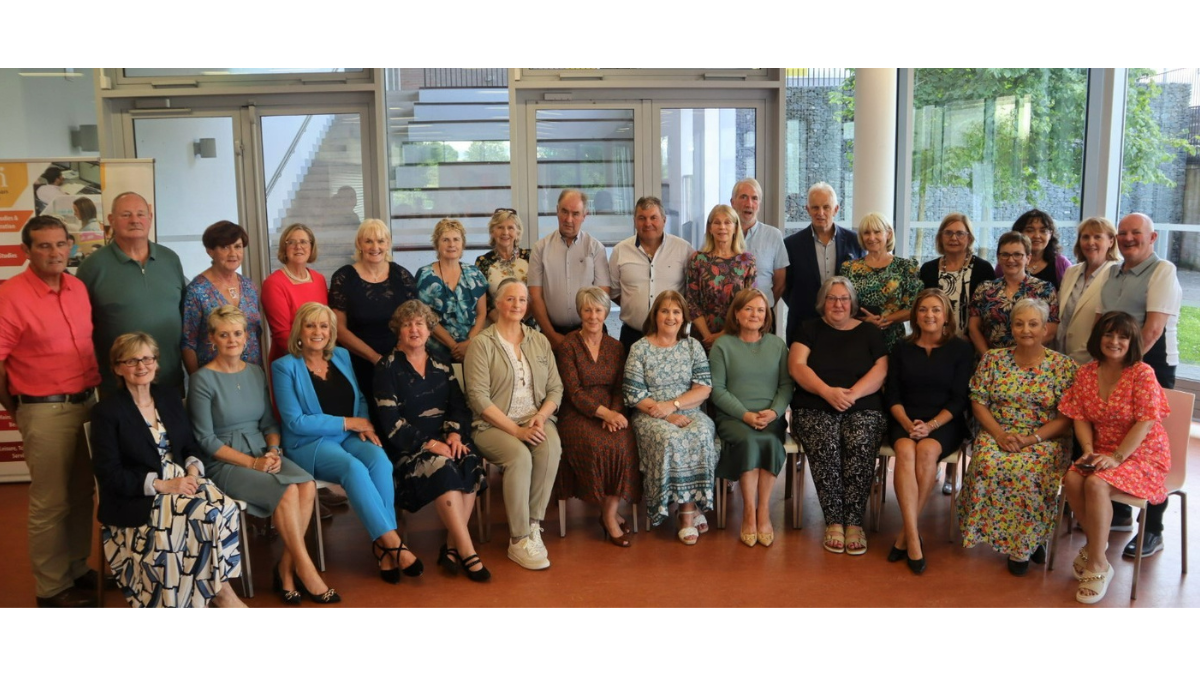 CMETB celebrate Retirees from past 3 years
On Tuesday 18 July CMETB held a retirement function at Monaghan Institute to celebrate all CMETB retirees from the past 3 years (2020, 2021 and 2022).
The event which is usually held annually was delayed due to the pandemic. CMETB Chief Executive, Dr Fiona McGrath paid tribute to each of the retirees thanking them for their dedicated service and positive contribution to CMETB throughout the years.
There were 54 retirees in total of which 31 were in attendance at the event. They have worked across CMETB schools, centres and offices, in various roles such as Teacher, Tutor, Cleaner, Guidance Counsellor, Guidance Information Officer, Principal, Deputy Principal, Assistant Principal Officer, SNA, SCP Co-Coordinator, Adult Literacy Organiser and in Administration.
Each of the retirees were presented with a token of appreciation – presented by CMETB Chairperson Cllr. Carmel Brady.