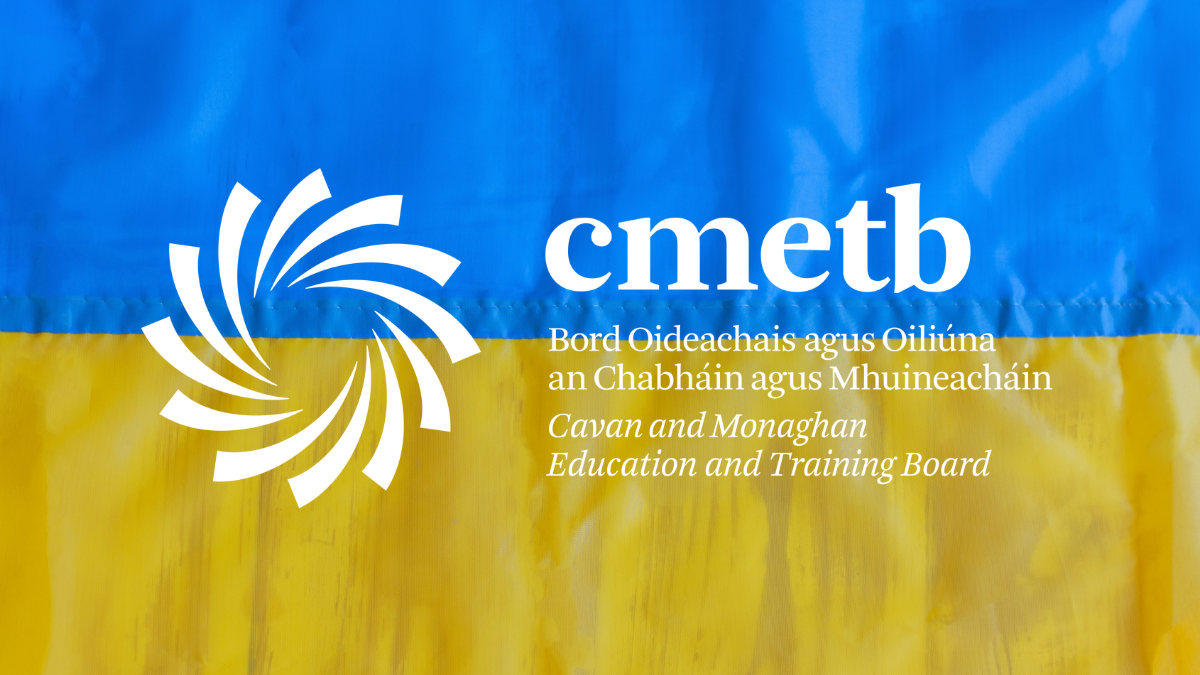 CMETB Youth Services launch a funding initiative for young people fleeing the war in Ukraine 
CMETB Youth Services' are delighted to launch a funding initiative for the integration of young person's fleeing the war in Ukraine 
The Minister for Children, Equality, Disability, Integration and Youth secured funding with respect to the integration of young person's receiving permission to remain having fled the war in Ukraine. An overall funding allocation of €1.6 million has been assigned for this initiative in 2023. Funding of approximately €1.25 million will be made available through ETBs towards youth services on the ground, in particular UBU Your Place Your Space funded organisations and youth clubs.
CMETB have received an allocation to be made available for UBU Your Place Your Space funded organisations, youth clubs, subject to local need or demand. This funding is to support local integration efforts through additional places in UBU Your Place Your Space funded organisations and existing clubs, and the formation of new clubs as appropriate.
It is understood that the situation associated with the integration of these young people is dynamic and evolving. In this regard each ETB is requested to make the best use of the available funding as it considers most appropriate in best meeting the local need to support the integration of young people fleeing the war in Ukraine in a locally co- ordinated and efficient manner.
For further information please contact CMETB Youth Services
T: 047 30888 Ext. 176
E:  sonyamcquaid@cmetb.ie