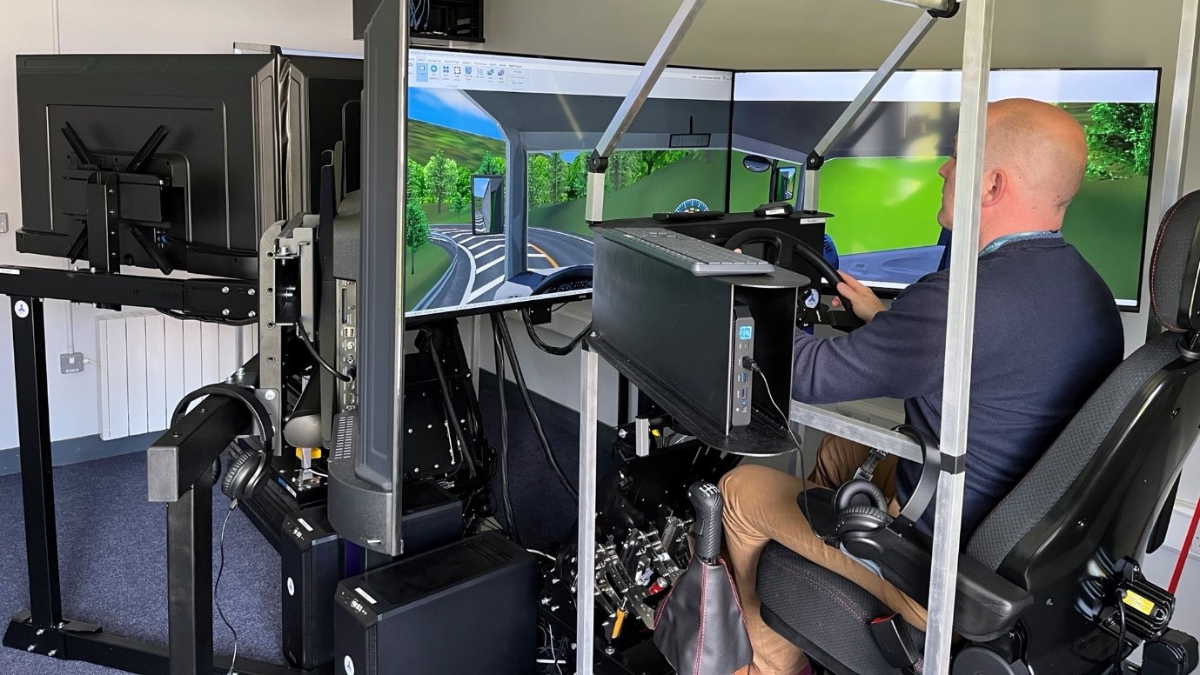 CMETB revolutionises driver education with State-of-the-Art Simulators for "Realistic Training Experience"
CMETB has recently acquired two state-of-the-art lorry driving simulation systems for its Supply Chain, Logistics, and Procurement Centre of Excellence in Cavan.
These advanced simulators, expertly installed at the Further Education and Training (FET) Campus, were developed by FORUM8, a renowned Japanese company specialising in 3D Virtual Reality Simulation. The installation of these simulators at the FET Campus in Cavan will offer learners a valuable training tool when completing driving courses with CMETB.
Courses which will benefit from the new equipment include the Professional HGV Driving Traineeships, Full-time/Part-time Bus courses and the Part-time Rigid & Artic Driving.
The simulators offer a unique training experience for learners, with software that boasts the ability to replicate diverse visual driving scenario while encompassing different vehicle types such as Rigid Lorries, Artic Lorries, and Buses. Learners can even switch between manual and automatic transmissions, further enriching their training sessions.
Below are some examples of the variety and flexibility of the software to replicate driving conditions to ensure that the learner will be able to experience all different types of driving:
•    Time of Day: day, early dusk, early evening, night
•    Visibility and Viewing distance: clear day, haze, mist, fog, and heavy fog
•    Precipitation and Wind: none, rain & snow (control particle size and intensity)
•    Road Tyre Traction: dry, wet, snow & ice
•    Vehicle Dynamic Parameters: (engine power, gearbox efficiency, acceleration load, tyre pressure, fuel level, tyre friction coefficients)
•    Traffic Density: city, highway and rural traffic
The simulators will provide the learners with the ability to experience an enhanced training tool, to fine tune their driving skills in a safe and secure environment.
Noel Mooney, Manager at the Supply Chain, Logistics & Procurement Centre of Excellence said:
"We are thrilled with the delivery of our new driving simulators. This state-of-the-art technology is a game-changer for our learners on driving courses, as it provides a safe and immersive environment to gain valuable driving skills. The simulators offer an unparalleled learning experience, allowing individuals to practice various scenarios and develop their confidence behind the wheel in a safe and secure environment."