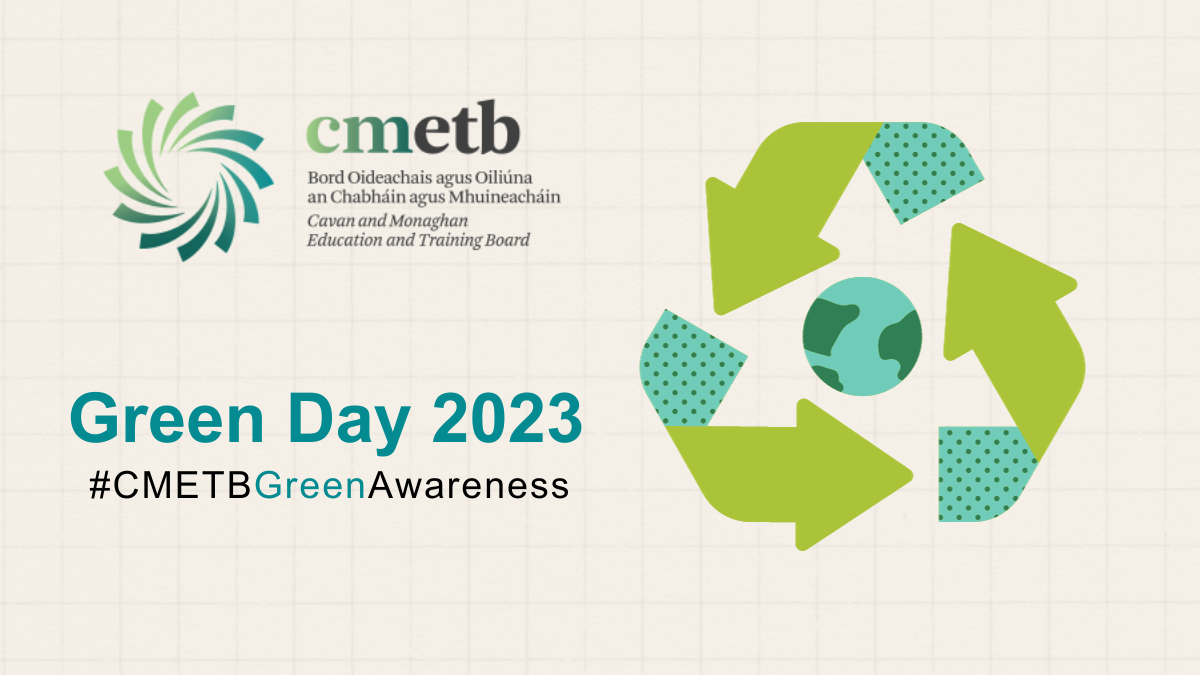 CMETB host 'Green Day' to promote Environmental Responsibility
CMETB is committed to creating a better, more sustainable future. On the 21 September 2023, CMETB hosted a 'Green Day' across the ETB to promote the importance of climate action, sustainability, and energy management.
CMETB recognises that education plays a pivotal role in shaping the attitudes and behaviours of future generations. The goal of "Green Day" was to create awareness and promote a culture of environmental responsibility.
Karen McBride, (Head of Corporate Services, CMETB) said:
"We must all take action to address the pressing challenges of climate change and manage our energy more efficiently. To ensure this message reverberates throughout the CMETB community, the call was made to all Schools and Centres to rally their Green Team Coordinators and Sustainability Champions and arrange a green initiative for their location."
"CMETB's "Green Day" was not a one-time event but a call to action—a call for sustained commitment to climate action, sustainability, and energy management. It reminds us that small actions can lead to significant change when multiplied across a community as dedicated as CMETB"
Activities on Green Day ranged from litter picks, tree planting, cycle to school to bug hotels and wormeries, illustrating the diverse ways in which every corner of CMETB can contribute to a greener, more sustainable future.
In 2023, CMETB have developed a Climate Action Roadmap to outline its aims to meet the requirements of the Public Sector Climate Action Mandate and reach its 2030 carbon and energy efficiency targets.