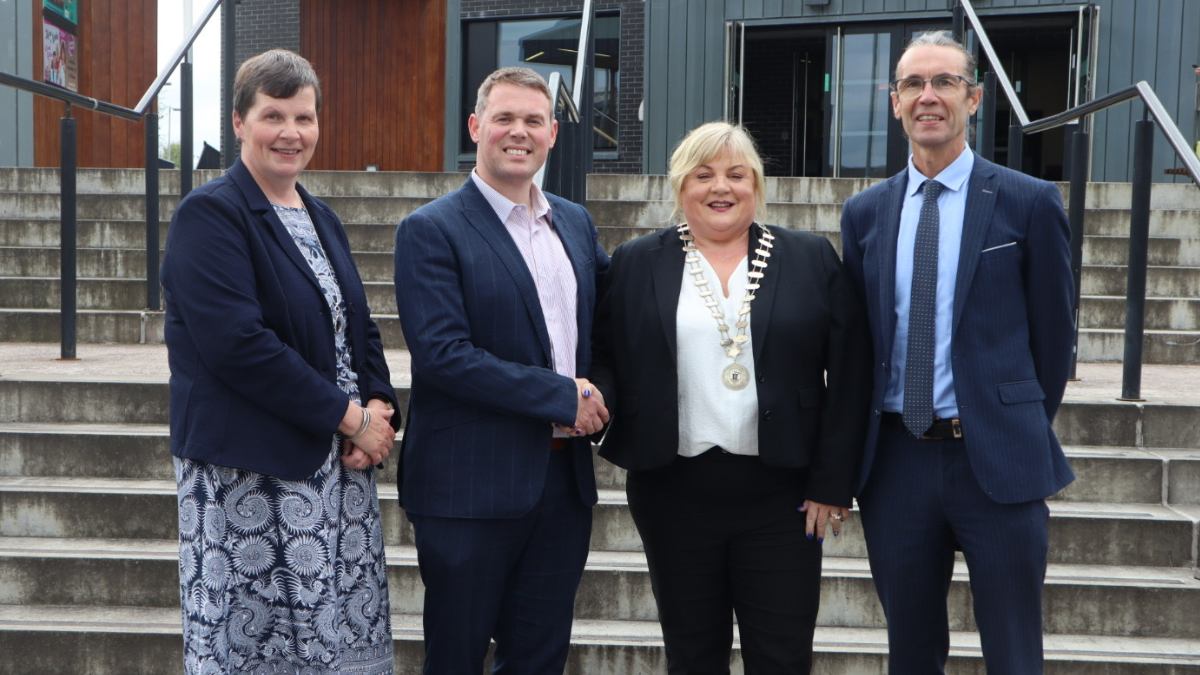 New Chair elected to the Board of CMETB
At a recent meeting of the ETB Board,  Councillor Carmel Brady has been elected the new Chairperson of Cavan and Monaghan Education and Training Board (CMETB); while  Councillor Aidan Campbell has been elected as Deputy Chair. 
The positions were filled during the ETB meeting yesterday, Tuesday September 20th.  
The ETB Board and Executive paid tribute to outgoing Chairperson, Cllr. Colm Carthy, on his dedication and stewardship in his role as chairperson over the past 12 months, and collectively wished Carmel success in her new position. 
On accepting her new role Carmel Brady said:  "It is an honour for me to be elected as the new Chairperson of CMETB for the incoming year and I would like to thank my fellow Board members for placing their trust in me for this role.  I have been on the Board for eight years and I fully respect the hard work and dedication of CMETB towards the education, development, wellbeing and care of students in all our schools and education centres in the Cavan/Monaghan region. I look forward to working with the Executive in progressing the implementation of CMETB strategy in the year ahead." 
Pictured L-R: Dr Fiona McGrath (Chief Executive, CMETB), Cllr. Colm Carthy (Outgoing Chairperson), Cllr. Carmel Brady (Chairperson, CMETB) and Aidan Campbell (Deputy Chair, CMETB)