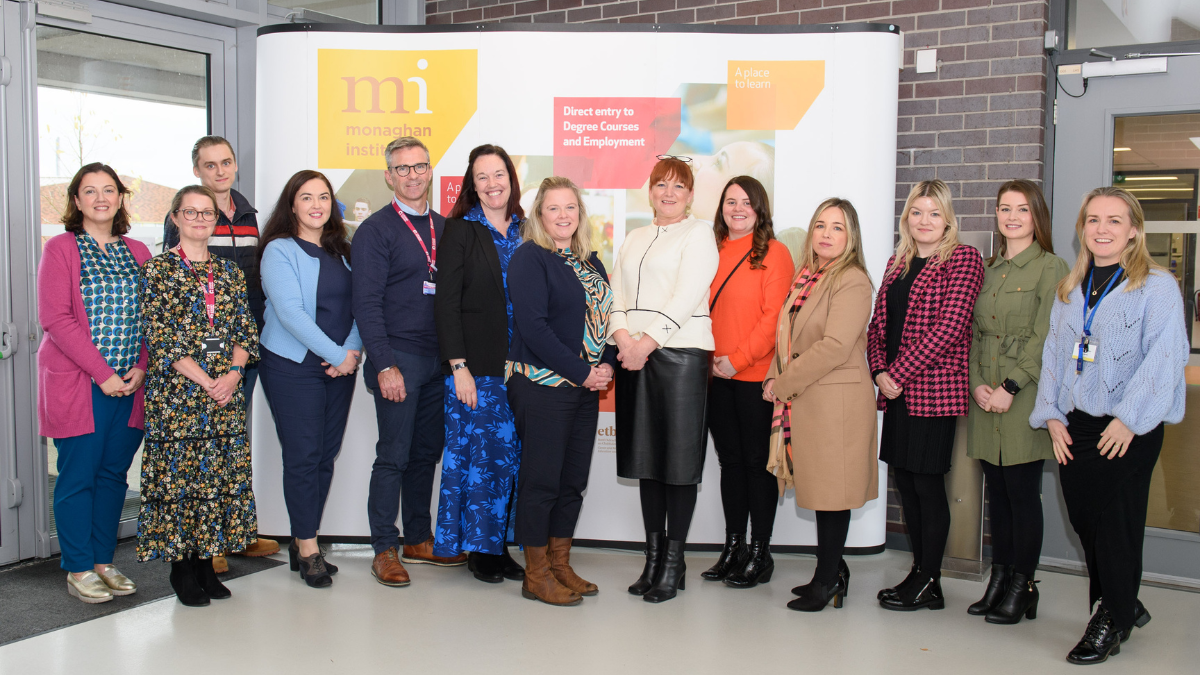 CMETB launch "Young Cook of the Year" with Monaghan Schools
Cavan and Monaghan Education and Training Board (CMETB) in partnership with Monaghan County Council and Local Enterprise Office Monaghan are seeking a "Young Cook of the Year" among Secondary Schools in County Monaghan.
The aim of the competition is to encourage young people to explore and potentially enter a career within the hospitality sector through the wide range of programmes delivered in Monaghan Institute and Cavan Institute.
Fuelled by the Commis Chef Team operating in Cavan Institute, Pauric White and Michelle Marron met local Secondary Schools at Monaghan Institute on 26th October to outline the rules of the competition.  The competition also promotes local industry as students will be asked to design and prepare a two-course meal which heroes at least two local ingredients from producers within the Monaghan region.
Sinead McKenna, Training Services Manager was delighted with the level of interest among Monaghan Secondary Schools and the enthusiasm among the students.  Schools include Beech Hill College, St Macartans College, Inver College, Our Ladies Secondary School, St Louis Secondary School, and Collegiate College.
Schools will go head-to-head with each other on 7th December 2022 and the winners will represent Monaghan in the regional finals which will take place in the Commis Chef Apprenticeship facilities at Cavan Institute next year.
Pictured Left to right: Deirbhil Brady  (St Macartans), Michelle Marron (Cavan Institute), Ben Mackarel (Digital Marketing trainee) Michelle Curran (Monaghan County Council), Pauric White (Commis Chef Instructor, Cavan Institute) Adeleine Bruen (Our Ladies Secondary School), Sinead Mc Kenna (CMETB, Training Services Manager), Martina Rooney (Director, Monaghan Institute), Caoimhe Flanagan ( St Louis Secondary School), Pamela Kerr (Local Enterprise Office) Ciara Mc Ginnity (Beech Hill College), Lauren Atkinson (Beech Hill College) Rynagh Mc Nally  (Deputy Director, Monaghan Institute)